Shuuji Nakamura (中村修二, Nakamura Shūji) is a supporting character in the Jaku-Chara Tomozaki-kun series. He is a domineering classmate of Fumiya Tomozaki, considered as the alpha and de facto leader of his own clique.
Appearance
Shuuji is a handsome young man with dyed brown hair. He has a strong athletic build.
Personality
Shuuji is overly competitive and petty when he loses, as shown when he loses to Fumiya on Attack Families, dismissing his loss as a stroke of bad luck while practicing hard in order to win in a revenge match.
Despite his nature, he is known to be reasonable and capable of coming to his own terms such as when he eventually accepts Fumiya as part of his clique after acknowledging his strengths.
He often argues with his parents, and skips classes while he sulks against his parents for disagreeing with him. However, he is generally considered dependable as his clique often follows his lead.
Story Overview
Background
*Information will be added soon later.*
*Information will be added soon later.*
*Information will be added soon later.*
*Information will be added soon later.*
*Information will be added soon later.*
*Information will be added soon later.*
*Information will be added soon later.*
*Information will be added soon later.*
*Information will be added soon later.*
*Information will be added soon later.*
*Information will be added soon later.*
*Information will be added soon later.*
Relationships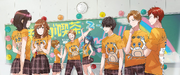 Trivia
*Information will be added soon later.*
Gallery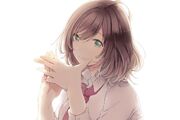 References